Live Audio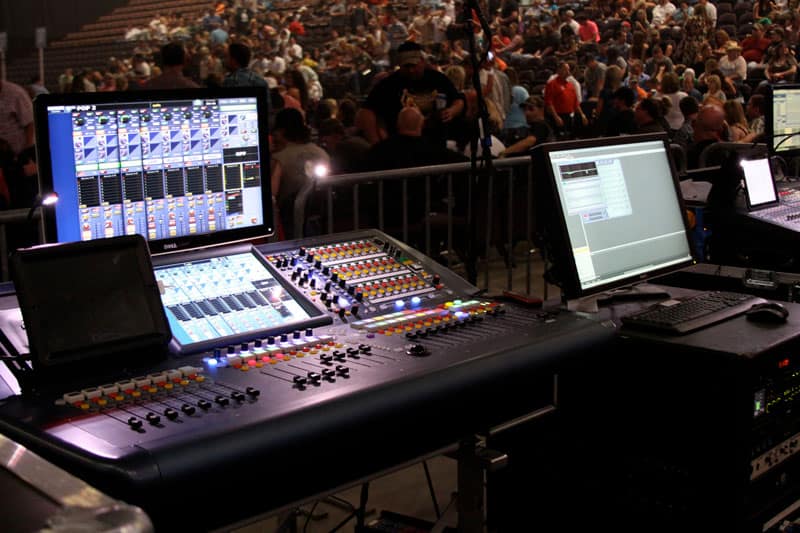 Professional Audio
ProShow Systems provides professional audio reinforcement gear for the widest range of events.
Whether it's thousands of people attending a concert or a small group of people in a boardroom we can facilitate the proper audio system for it. Our extensive inventory consists of traditional speaker boxes and line array speaker systems from JBL, EAW, Claire Brothers – driven by both digital and analog consoles by Midas, Avid and Yamaha.
Audio & Light has long been valued as a full-service production company providing comprehensive sound, lighting, video, staging and backline gear for concerts, festivals, corporate presentations and more. We combine the most advanced equipment, our specially trained expert personnel, and a contagious can-do attitude to make your event a huge success.
Custom Solutions
ProShow Systems provides audio systems for a wide range of events. Whether to impress thousands attending a concert or just a few people in a boardroom we have the audio system for it.
The Best Equipment
We proudly use the best equipment from the best manufacturers in the business. JBL, AVID, Yamaha, Shure, Crown…and the list goes on!
Equipment Rental
No matter the need, No matter the size, ProShow has the right system for your next event.
Committed to Excellence
Located in Memphis – ProShow Systems dedication and focus is placed on inspiring people by producing extraordinary events. Our commitment to excellence has earned us an impeccable reputation in event design and creation.